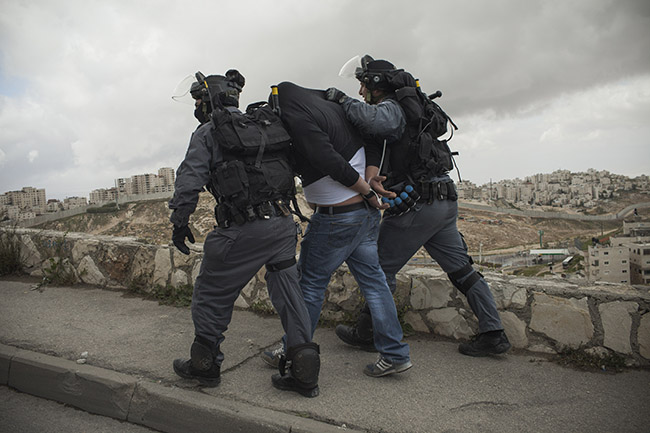 Issawiya, East Jerusalem – 5th of April, 2013: Israeli riot policemen arresting a shabab (Palestinian youth) after violent clashes broke out following a police raid.

The impoverished East Jerusalem village of Issawiya has never had a good relationship with Israeli authorities and is notorious for its youth, who often clash violently with the Israeli police. Hundreds of them have been arrested, with many spending many years in prison. This process of criminalization, together with the municipality's neglect of the village, has seriously affected the reputation of Issawiya, and of its young inhabitants. And while thousands of students visit every day the nearby Mt. Scopus campus of Jerusalem's prestigious Hebrew University, the shabab of Issawiya remain in a place that is regarded by most as dangerous, and definitely not one where it is advisable for outsiders to venture without being accompanied by locals.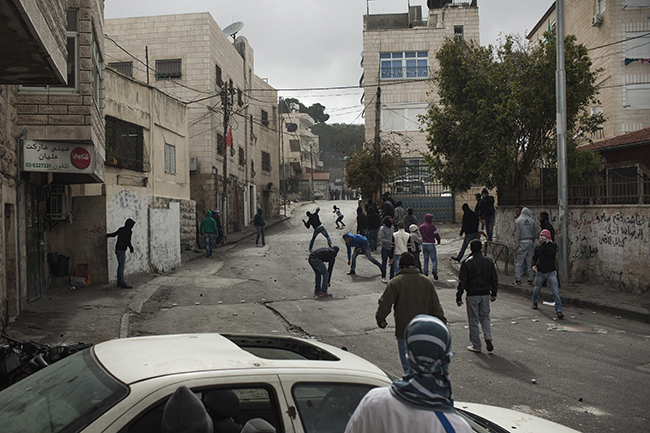 Youth from Issawiya throwing stones at an Israeli police force that entered the village to disperse a protest in solidarity with Samer Issawi. Such confrontations have become a routine since Samer Issawi, born and raised in Issawiya and sentenced to thirty years in prison for taking part and organizing armed resistance activities against Israel, begun a hunger-strike against his administrative detention (he was freed in the Gilad Shalit prisoner exchange, but was then re-arrested for having violated the terms of his release).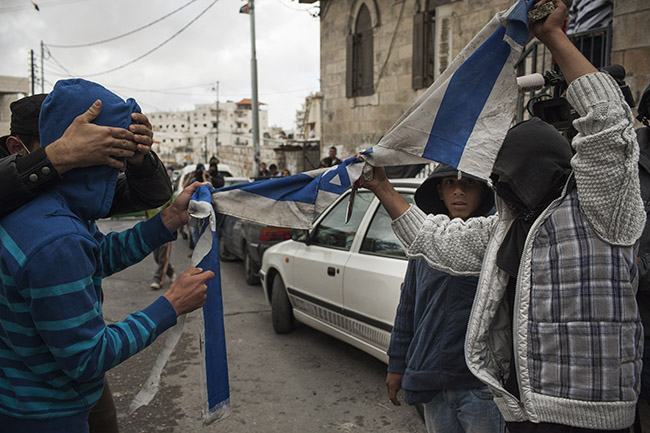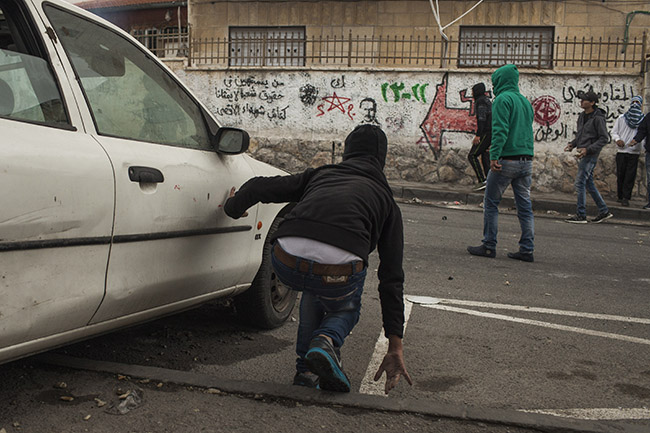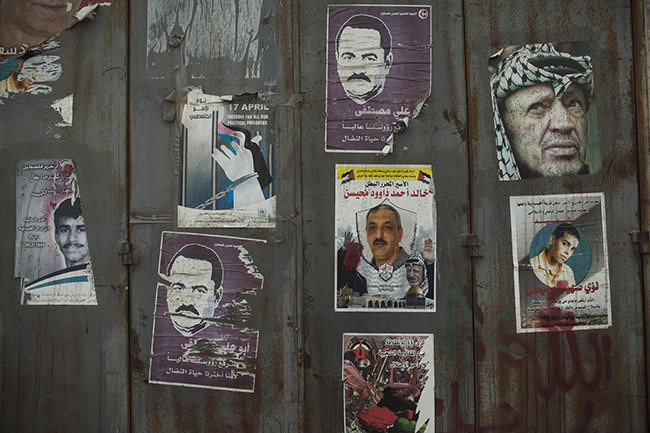 Posters on a wall bear the faces of the many inhabitants of the village who have become shaheed (martyrs) or have been imprisoned by Israeli authorities.