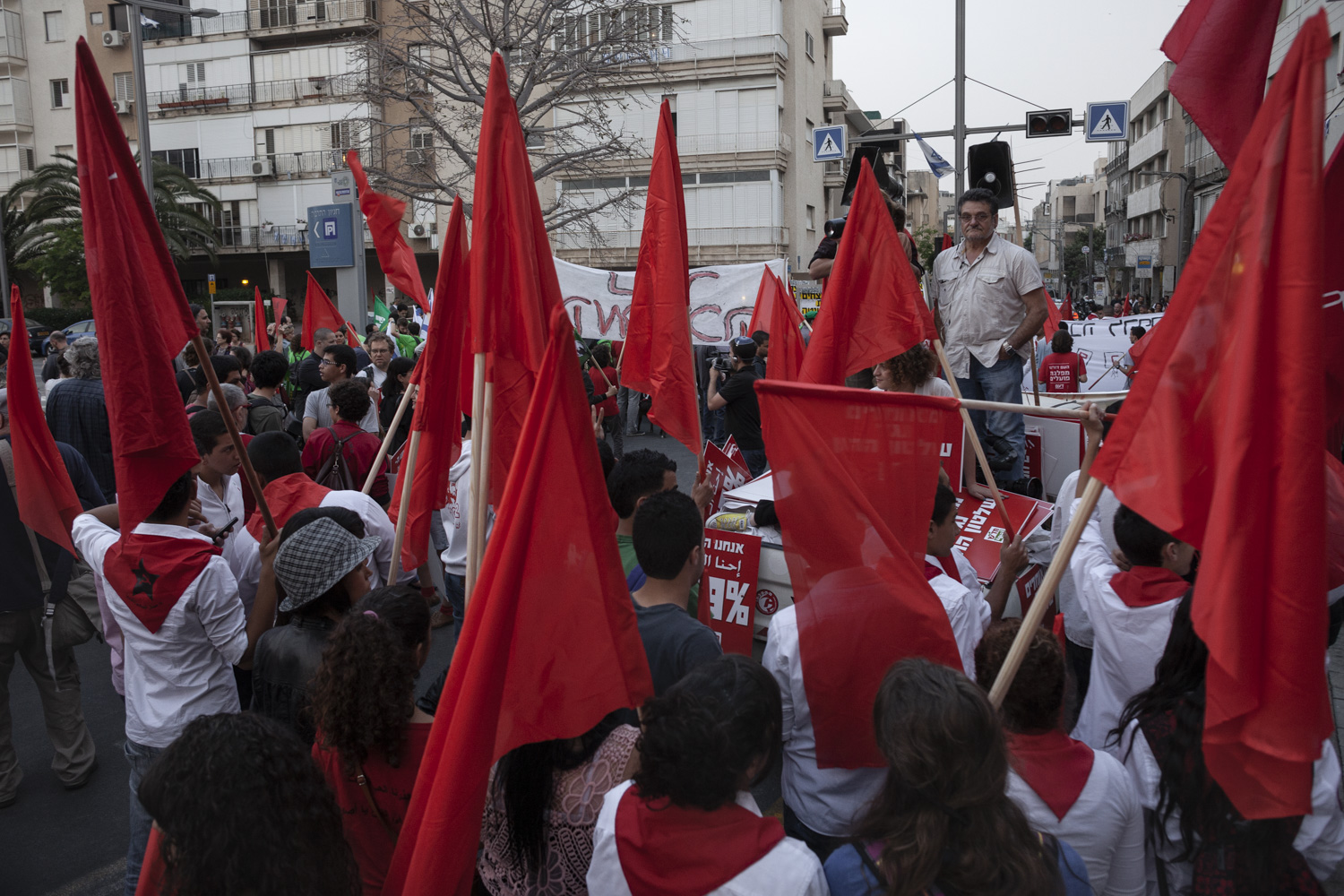 1st of May, 2012: Communist militants march in Tel Aviv to mark the day of workers. In a country originally founded by socialists such as Israel, May Day is still an important celebration, with large demonstrations that see Jews and Palestinians march together in the name of workers' solidarity.
Leftists organization such as Hadash, whose marching band is a rite of passage for many young Palestinian political activists, make a point of having a mixed membership, and have always called for a bi-national solution to the Israeli-Palestinian conflict.
This political coexistence has not always been easy: exactly 100 years ago, on May Day 1921, a group of Jewish militants from a small communist party was violently expelled by the official, socialist-zionist demonstration, and decided to walk to nearby Palestinian town of Jaffa to hand out leaflets in Arabic and Yiddish calling for the establishment of a "Soviet Palestine". The British colonial police followed them there, and in the ensuing chaos a riot broke out, which left some 100 dead, including one of the pioneers of Hebrew literature, Yosef Haim Brenner.