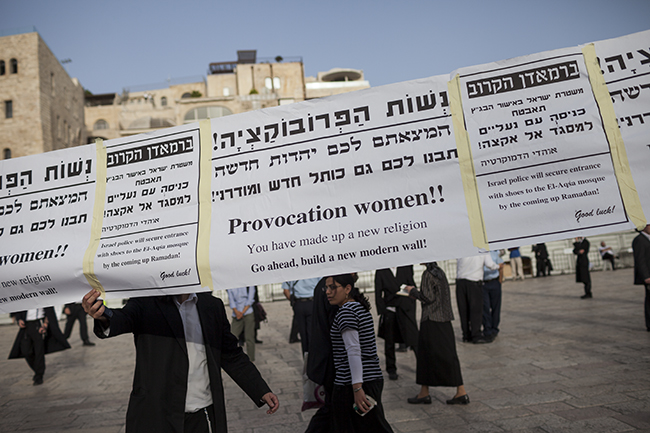 Jerusalem, Israel – 9th of June, 2013: The womens' prayer group Women of the Wall held their monthly prayers at the Kotel. After the previous month's events, which saw thousands of religious seminary girls gather in a counter-prayer and a few hundreds of angry haredi youth causing lots of trouble, this month's prayer tool place peacefully, also thanks to a massive deployment of Israeli policemen which physically escorted the Women of the Wall to and out of the women's section of the Kotel, and established several barriers to protect them.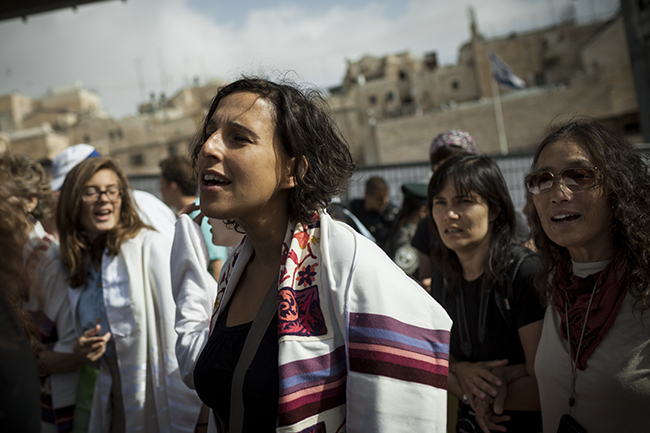 Following a Jerusalem court ruling which affirmed the Women of the Wall's right to pray at the Kotel according to their "customs", basically allowing them to pray wearing teifillin and their distinctive prayer shawls, they were able to pray in the women's section of the Kotel, and not in the main square or at the HaKotel Hakatan (the small Wall, a separate section of the Western Wall).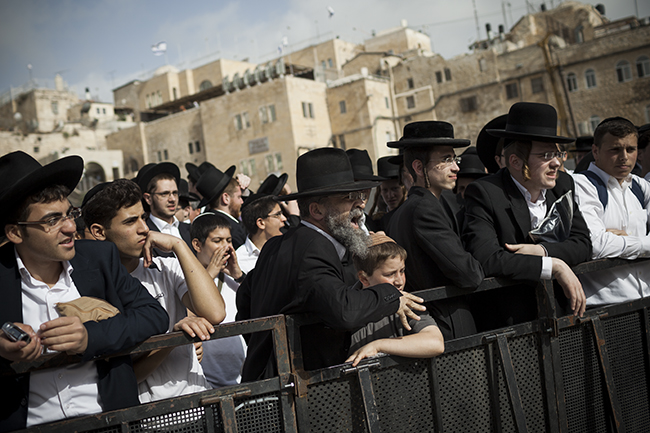 Possibly still reeling from the images of haredi youth throwing abuse, garbage and stones at a bunch of Jewish women praying at the Kotel, the haredi rabbis forbade un-married men from going to the Kotel to protest. Only a few hundred haredim eventually showed up, but could do nothing more than shout across a metal barrier set up by the police in the main square, with the Women of the Wall praying behind two more physical barriers and two rings of policemen. The haredi media later complained of haredim even being prevented from accessing to Kotel by the police, which would represent an unexpected novelty after years in which it was the Women of the Wall who had to literally smuggle their prayer shawls past security if they wanted to attend the prayers.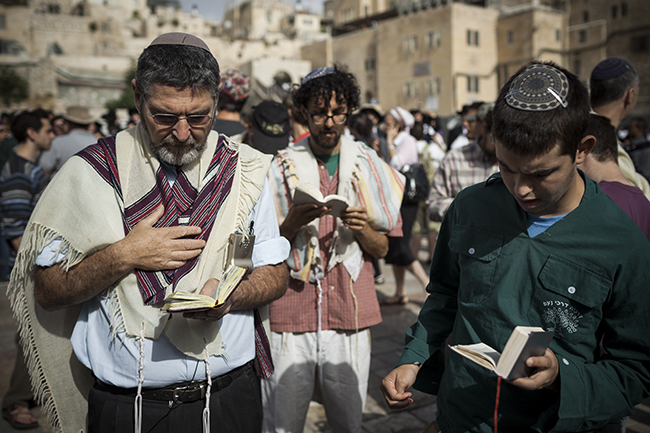 A group of male supporters of the Women of the Wall also came to pray in the main square, and ended up having to absorb the wrath of the haredim, whom in any case only threw a few eggs. While the members and supporters of the Women of the Wall, who mostly came from Reform and Conservative backgrounds, always pray together in their synagogues, haredi Judaism is based on the strictest segregations of genders in order to avoid temptations, especially in such an important moment as prayer.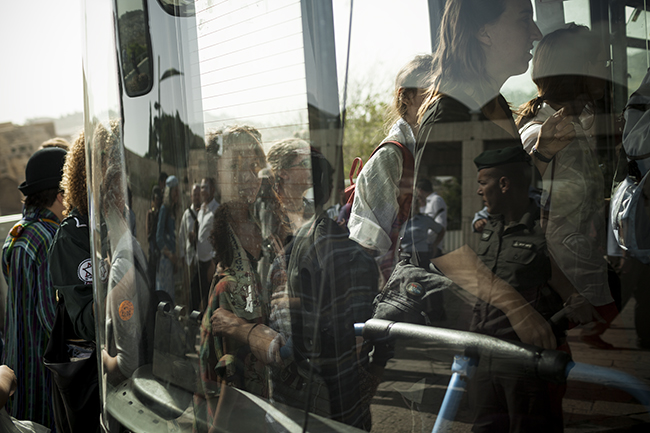 Under heavy police escort, the Women of the Wall board a bus brought in specifically to get them out of the Kotel without incidents. While on one hand the prayers took place peacefully and the Israeli police fully protected these women's right to pray as they wish, the sheer number of policemen and barriers required to do so suggests that, having faced down their opponents in court, the Women of the Wall still have a long way to go before being accepted by them.