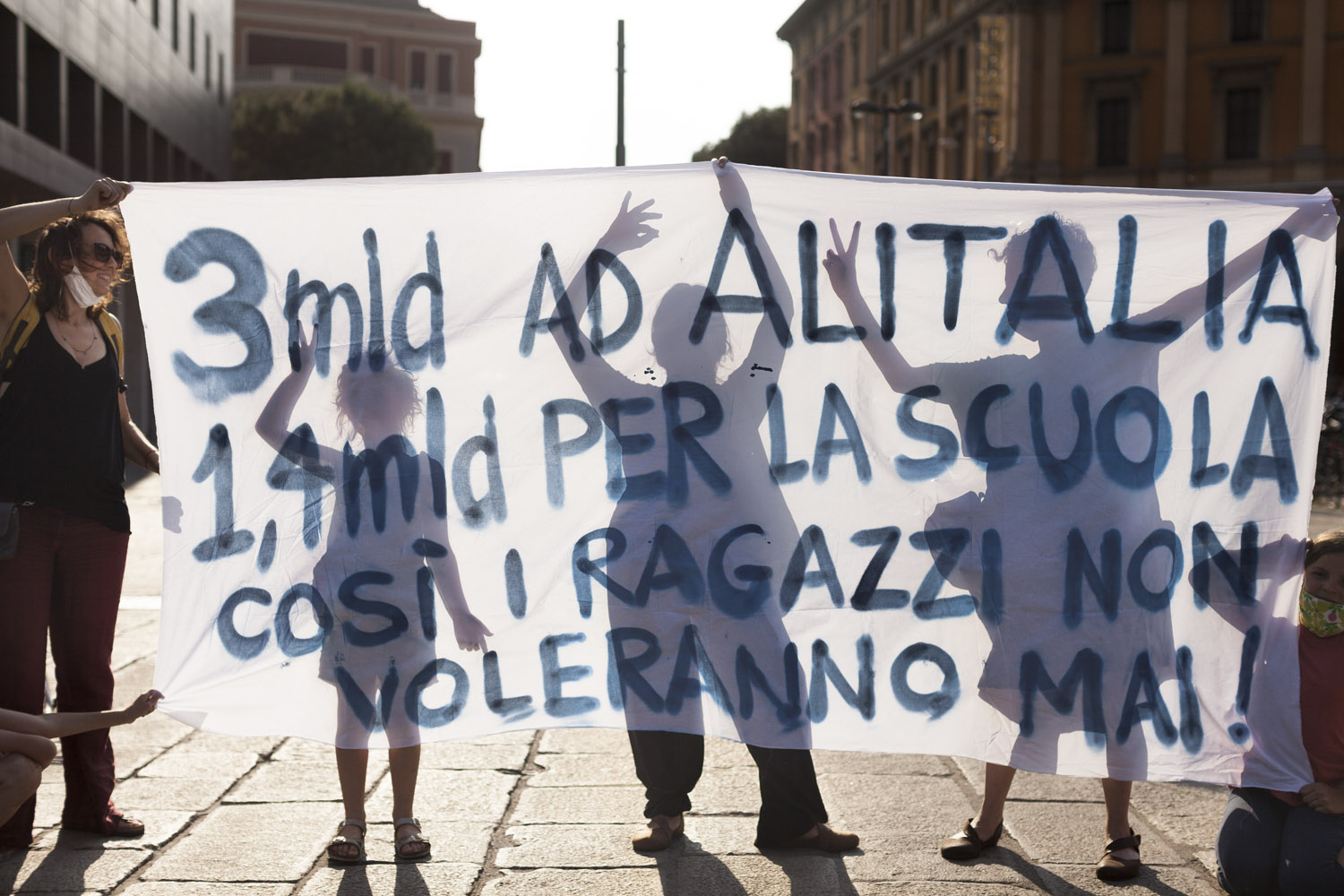 (VERSIONE ITALIANA) More than three months after the closure of schools because of the Coronavirus pandemic, teachers, parents and students gathered in a square of Bologna for a demonstration called by a nationwide network called "Priorità alla Scuola" (Make School a Priority) in more than 60 Italian towns, to demand that the government take this issue seriously and invest the resources required to reopen them.
With the ever-present danger of a second wave of infections, and the countless problems that have affected our school system for decades, the "Priorità alla Scuola" network demands essentially three things: more funds, more spaces and the hiring of more teachers, so as to be able to reduce the number of students per class, which have been historically over-crowded.
After the long months of distance learning (known in Italy as "Didattica a Distanza", or DAD), during which the Italian schools have lost any form of contact with more than one million students, the Ministry of Education still has to explain how exactly the schools will re-open next year, opting to release an endless sequence of contradictory statements on reduced hours, plexiglas barriers and the persistent refusal to hire in a stable manner the countless precarious teachers that allow Italy's school system to function.
Besides being paid abysmally low wages, these young teachers are often told where they will teach just a few days (if not hours) before the beginning of the school year, and are then fired right after its end.
A large group of demonstrators, which included many parents with their children, the COBAS trade union, the Bessa network and many other organisations, gathered in piazza XX Settembre, accompanied by three police vans and the questions of passersby, most of whom seemed completely unaware of the issues raised by the various speakers, or even of the need to demonstrate for the re-opening of schools.
The demonstrators then moved to piazza 8 Agosto, in order to take their demand to the local office of the Ministry of Infrastructure. In a city where almost all commercial activities have re-opened but demonstrating remains illegal, the organisers have laid out a ribbon across the streets from one square to the other, in order to allow the demonstrators to march in a line, and therefore to not break the law by "demonstrating".
The organisers have announced that they will maintain a presence in the streets of the city in the coming days, in an attempt to keep the public's attention on an issue that seems to be of no interest to most of Italy's society, seeming more concerned with the coming holidays or the fate of the football championship than with the fact that the right to an education of an entire generation, a right that is sanctioned by the constitution, is being questioned like never before.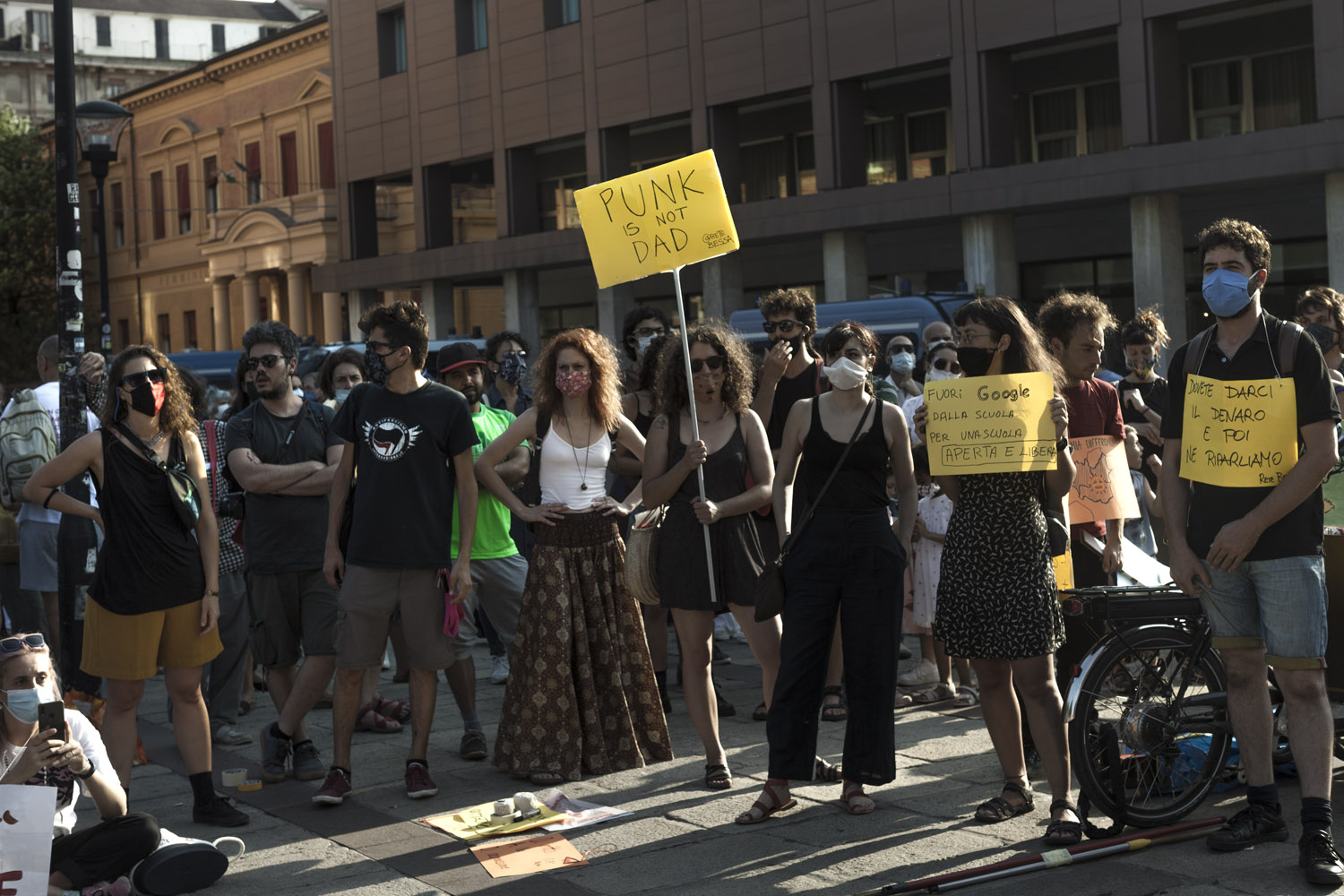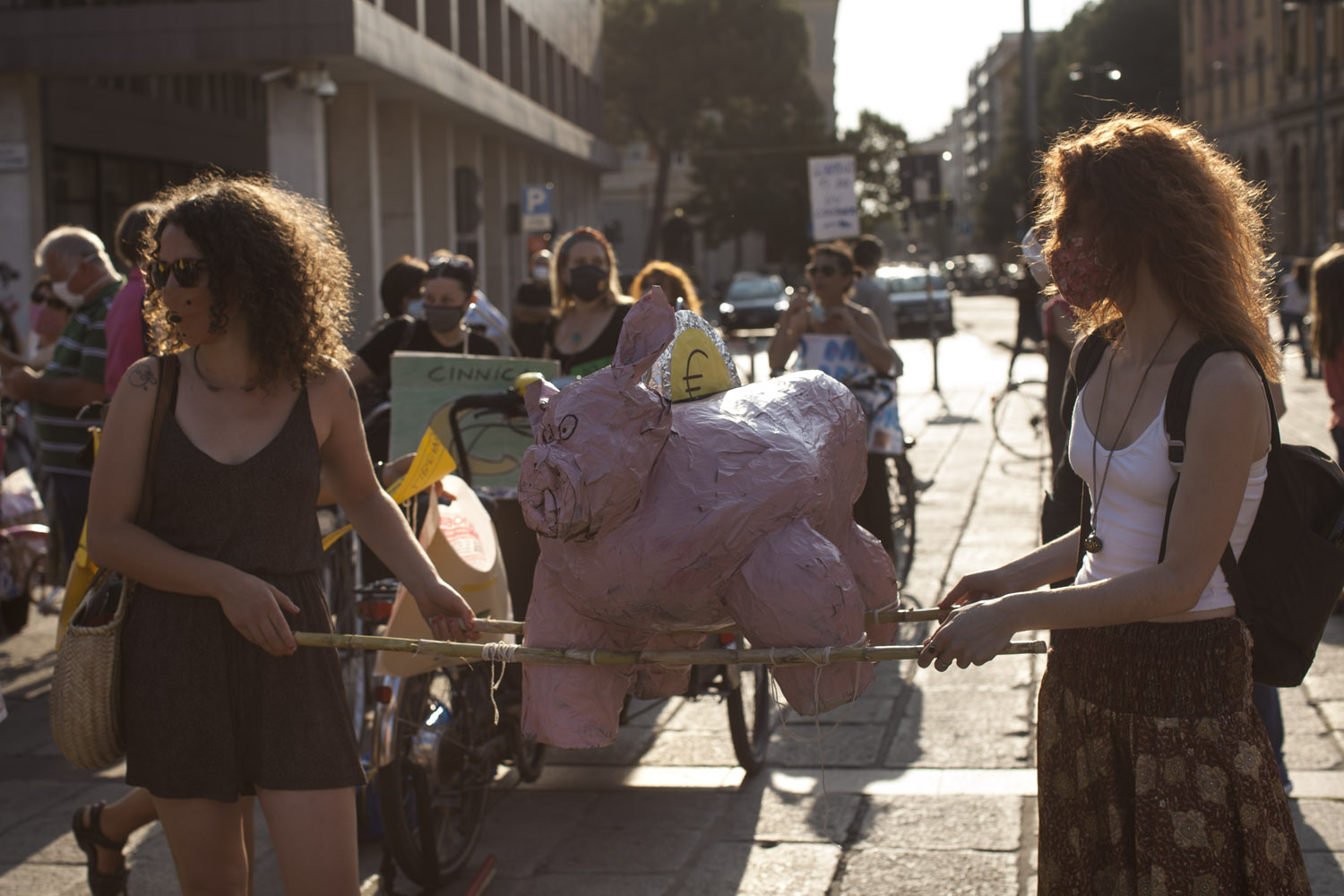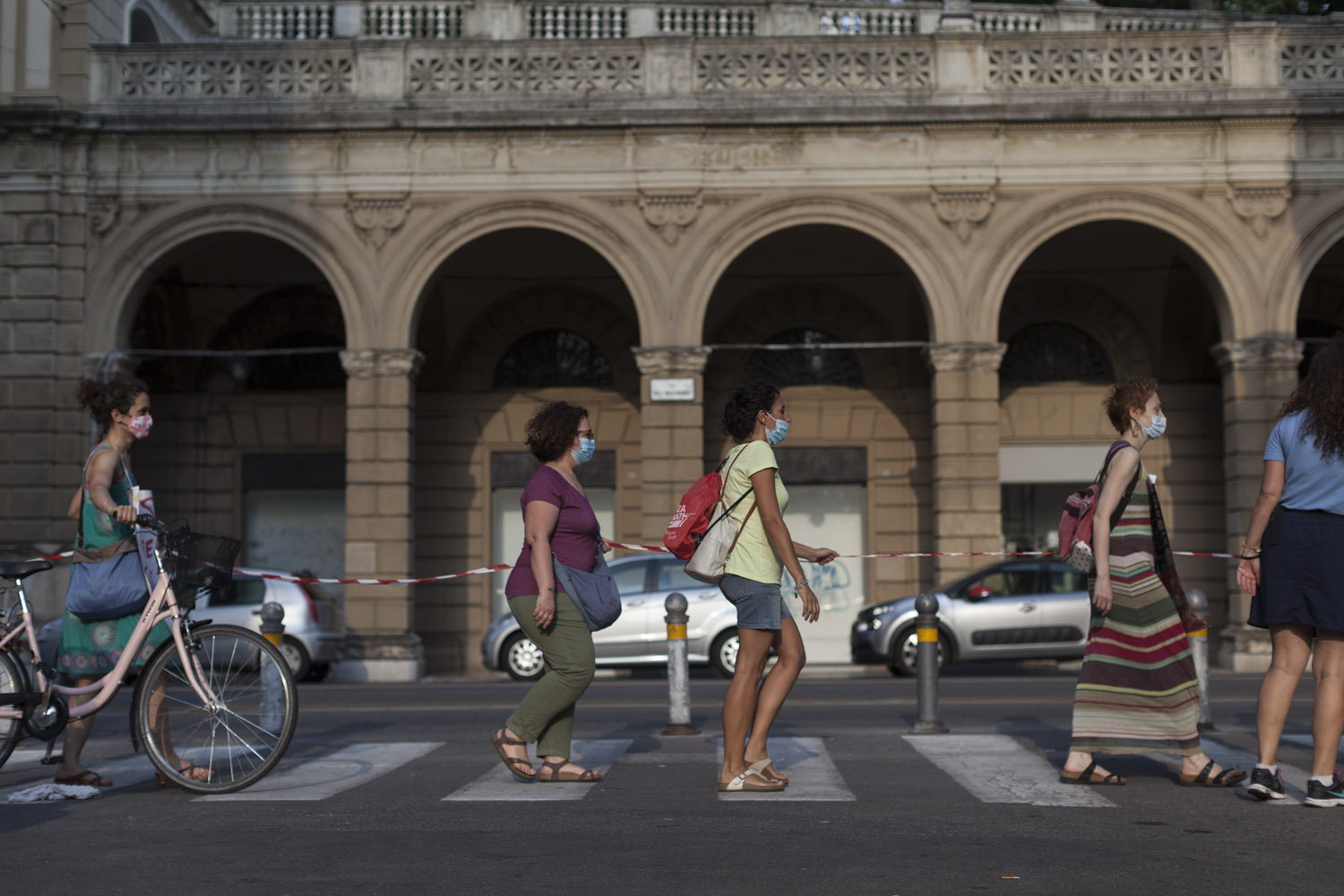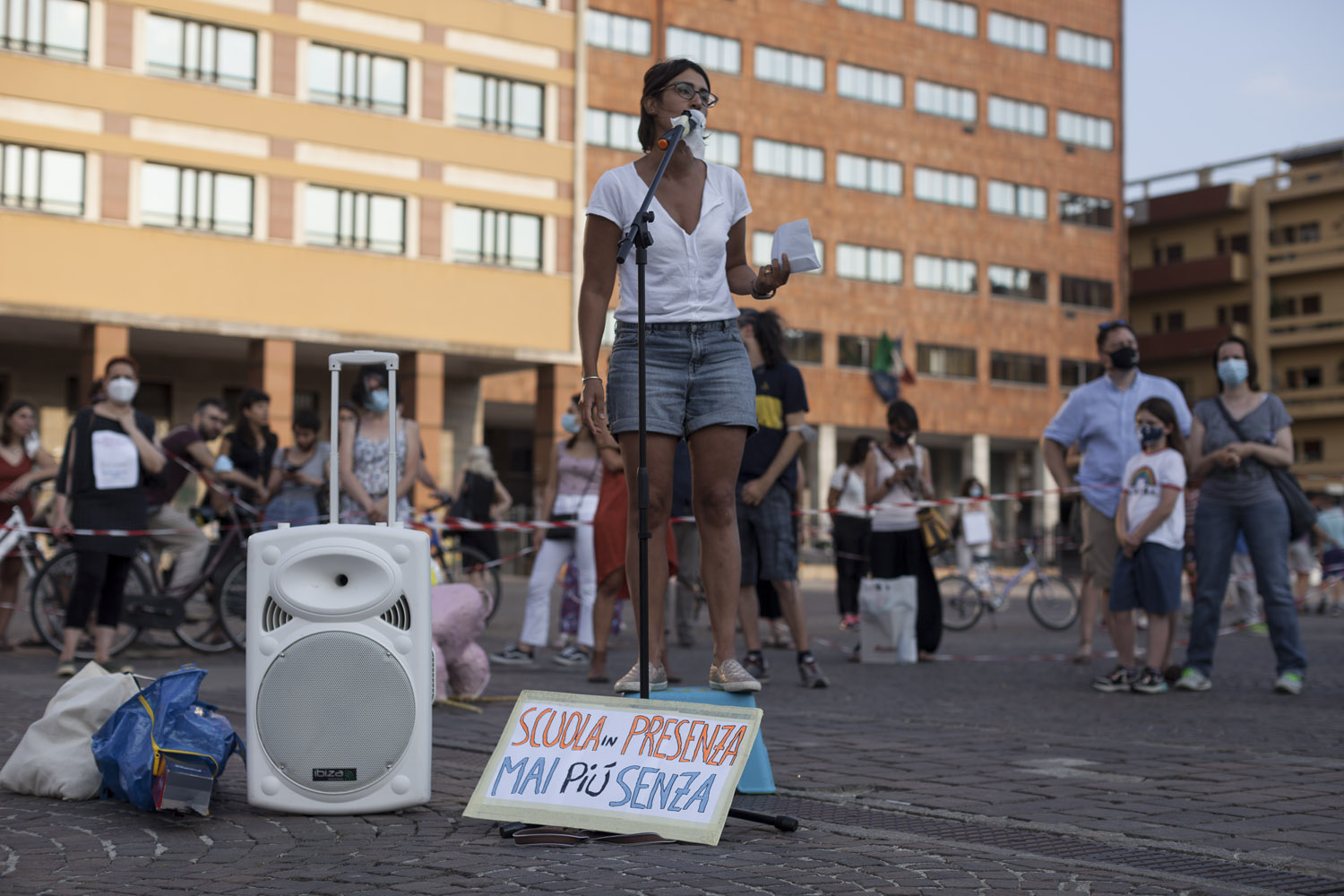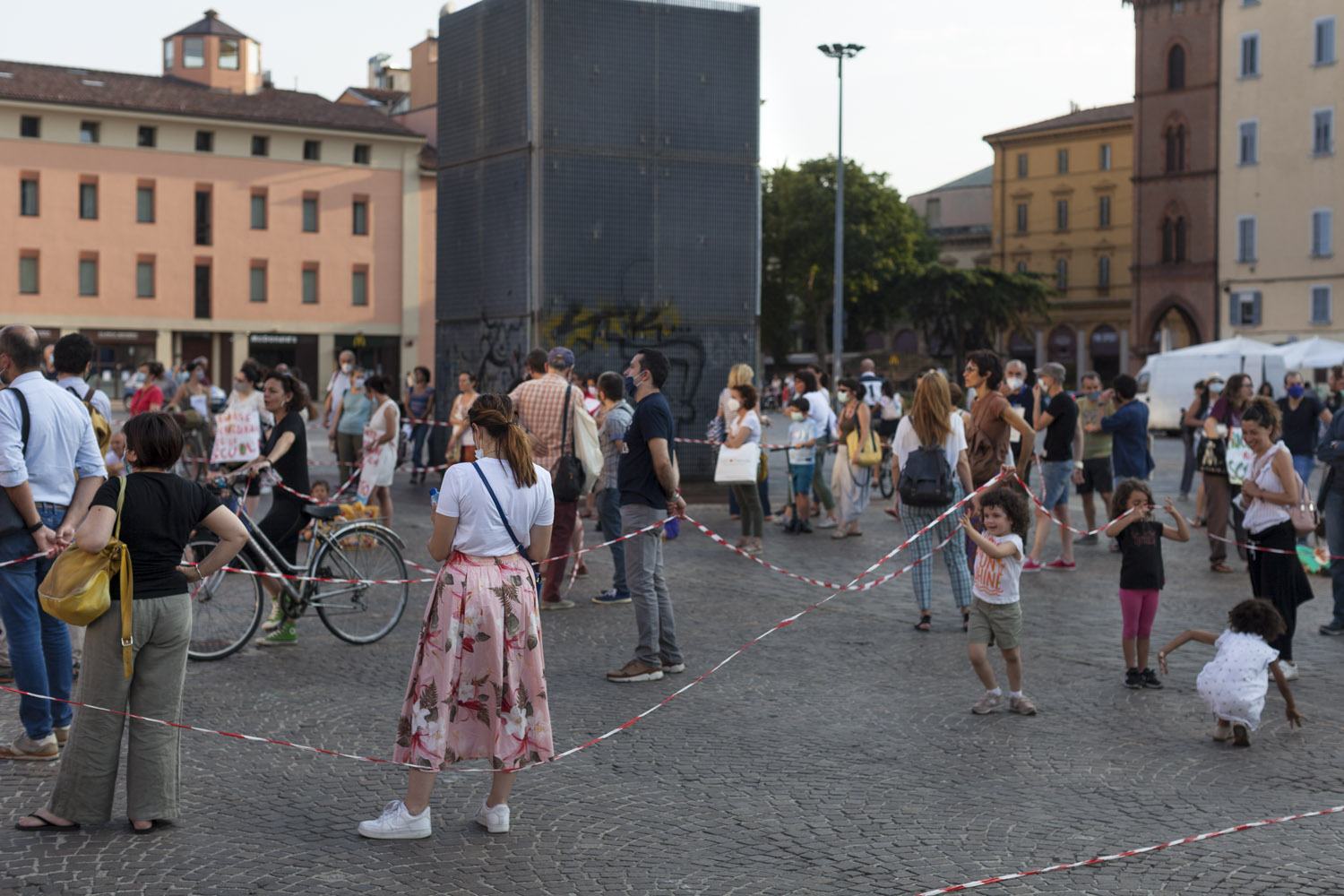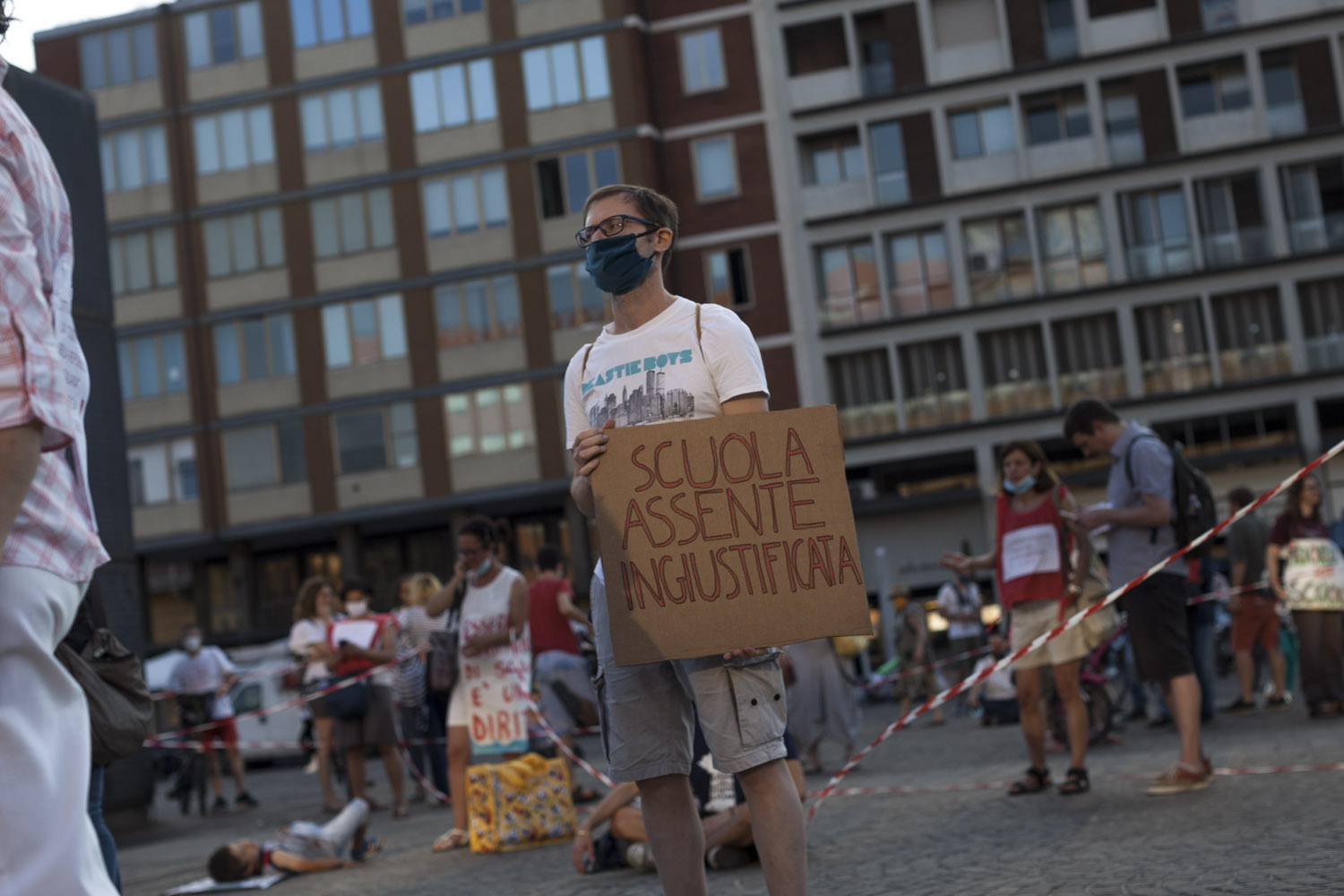 published on Napoli Monitor