Crowdfunding a documentary film
on Xylella in Puglia
This crowdfunding is an invitation to support the work on a documentary film on Xylella, the plant disease that is killing the olive trees of Puglia, by buying our family's organic extravirgin olive oil at a special price.
As a journalist who grew up in Puglia and a small producer of olive oil, I have been following this disaster since 2015, with the objective of documenting a crucial moment in the history of my region.
In Salento, where the outbreak began sometimes before 2013, tens of millions of olive trees are already dead, altering the landscape forever. As you can see in this video from this summer, in the hot months the abandoned field easily catch fire, with the centuries-old trees burning into the night until they crumble into ashes. The desiccated trunks that are not devoured by the flames are eradicated by bulldozers and ground in huge machines, to be shipped as biofuel to distant power plants. Thousands of years of olive tree cultivation are coming to an end, and something new is about to begin.
This documentary film wants to look at how the people of Puglia are experiencing this unfolding disaster, in the context of a wider look at olive tree cultivation and "olive culture" in Puglia as they are today, and maybe will never be again.
In these five years I have worked on this project independently, funding it with publications on the international media (see below). The economic crisis caused by another pathogen has hit journalism hard, and it is time to experiment with new ways to fund this project and bring it to publication, especially now that the real dimension of the disaster is emerging, and a conversation can finally take place.
This crowdfunding wants to raise the funds to enter in the final stages of production of this documentary film, which consists of a narration made of images from the fields of Puglia, as for example the short video from this summer that you can see above, intertwined with recordings of public events, demonstrations and agricultural activities that I have gathered over these years, together with in-depth interviews with farmers, olive oil producers, scientists and activists that I have met in the fields, as this crisis became an opportunity to rediscover our collective relationship with the olive trees
Olive oil is the symbol of this relationship, and this is why I am asking you to support this documentary film in exchange for some of our organic extravirgin olive oil at a special price, which my family has been producing for years with our olives and using modern techniques.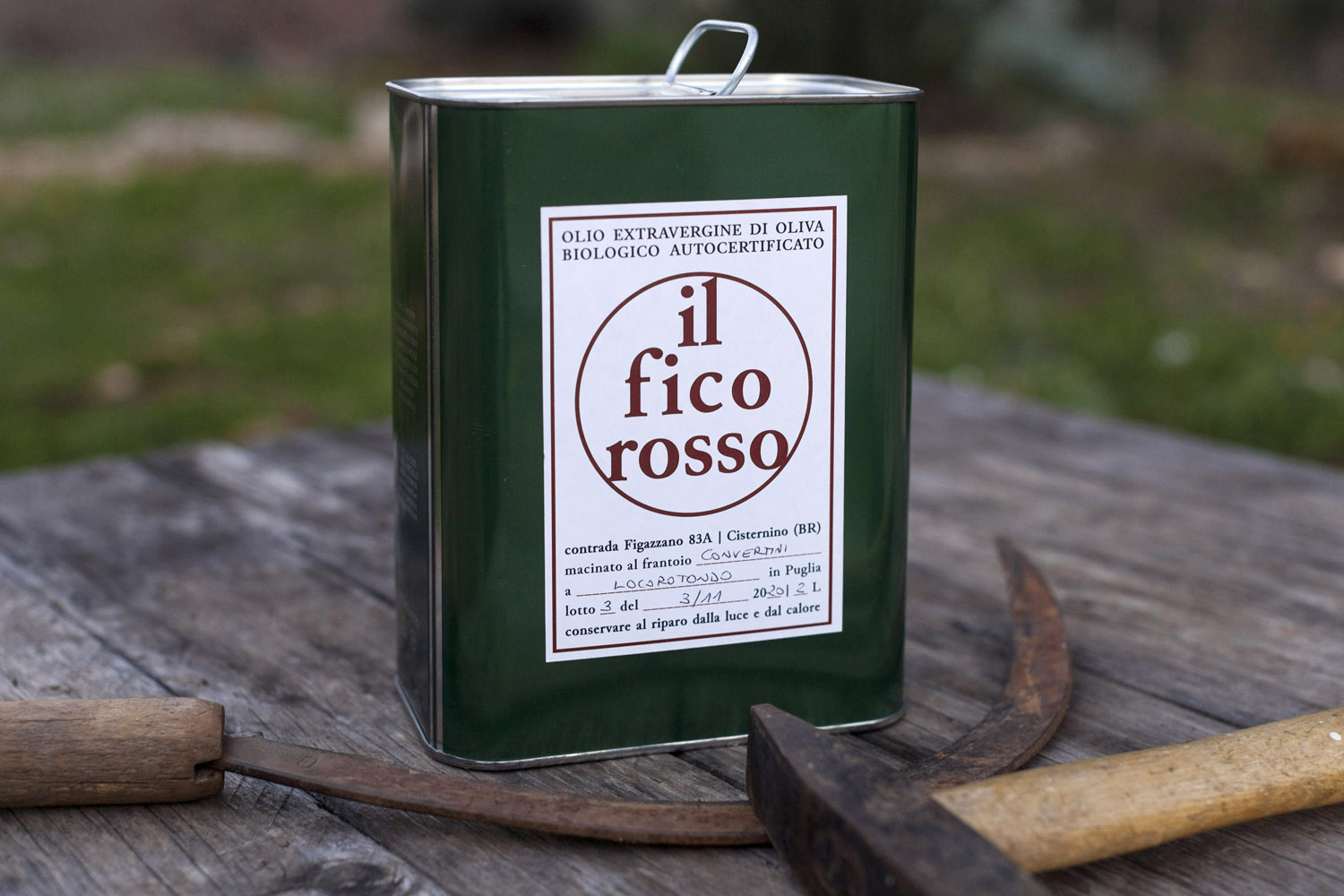 The plan:
The documentary film will be completed before the end of 2021.
The research for this film has been going on for years, looking at the relationship between the people of Puglia and olive trees from different viewpoints: Xylella, the history of olive tree cultivation and its techniques, the evolution of the olive oil market and the effects of modern agriculture and the use of chemical substances. Most of the visual materials have been already shot, and most of the interviews have already been recorded, over these years spent on the fields of Puglia, among meetings, harvests and endless conversations about the Anthropocene.
All this accumulated materials require a lot of work to be used, and we also intend to create a public online archive of all the materials gathered in the different research projects, such as recordings of public events, interview transcripts, scientific publications and much more.
Besides working on the materials already gathered, the plan for 2021 is to gather more, and especially a structured series of in-depth interviews with key characters, and then to edit everything and publish the documentary film in early 2022, with an English and an Italian version, also with the objective of presenting it as soon as possible in Puglia, both in Salento where the disaster has already happened and in the areas where it is still to happen.
In the course of this year I am also going to look for other sources of funding, and for forms of collaboration with production companies, distributors and other organisations, to work on producing and disseminating the film.
This project is part of a wider work on this issue, which includes the writing of a book out of the hundreds of interviews collected over the years.
Olive trees and olive oil are part of our daily lives, and there is a practical element to this research. Many of the people involved in this film have olive trees of their own, and these trees are part of the film too, as we document the production of the olive oil that you can buy to support this project.
The budget:
At the moment the funds are needed for three things:
to work full-time on the materials gathered so far, which include several days of footage and sound recordings, in order to produce a complete trailer to apply for more funds and to make a rough edit of the discursive parts, which will then be used to continue the research and the interviews;


to make another series of in-depth, updated interviews with people whom we have met in these five years of research, recording these interviews properly, which takes the work of at least two people;


to buy the equipment needed to do these two things, such as hard drives to archive the materials, another tripod for interviews, and possibly a workstation to edit the film, which is almost impossible on our laptops.
The olive oil:
You can support this documentary film by buying our extra-virgin, organic olive oil at an idealized price of 40 euros per litre, more or less double than what the normal price of quality olive oil should be, in an equally idealized world.
Just like the Coronavirus pandemic, the crisis caused by Xylella fastidiosa in Puglia is the result of the encounter between a new pathogen and old problems, in this case those of Puglia's olive oil sector and of our agriculture in general. One of these problems is the price that we pay for the food we eat, which is too low, and our ignorance of where this food is produced, by whom and in what ways.
If olive cultivation is to survive in Puglia, it will be thanks to the efforts of the region's farmers and olive oil producers, and the best way to support them is to buy their olive oil at a good price.
For this reason I am asking you to support this documentary film by symbolically buying the organic extravirgin olive oil produced by our family, and to think on the food that we put in our mouth, understanding its origins and the price that we pay for it.
We are entering a time of environmental changes and proliferating pathogens, and the issues discussed in this documentary film, such as biodiversity, soil health and our relationship with the changing landscape will become increasingly important. It is crucial that we talk about these things, and also that we take concrete steps, such as changing the way we relate to the food we eat, which is a central element of our relationship with others and with the world we live in.


Support this project:
You can support this project by buying two litres of our organic olive oil for 80 euros in Italy, and for 100 euros in Europe, with shipping included.
If you are interested, the best way is to send the money by Paypal here, or to write me about other ways and destinations, and then to send me an email with your postal address.
You can follow this and other projects on facebook here, and you can see the crowdfunding page in Italian here.
If you have a public space or want to make an event about olive oil and olive trees, we could also organise a showing of the finished documentary or to present the project and other materials. Most things are online anyway, these days.
I hope this idea will interest you, and that you will want to try our organic olive oil.
We have different types available according to your taste, and I can guarantee you that it is a far cry from whatever you can buy at any supermarket. Eating good olive oil is as informative as watching a documentary, and it might be a good idea to do it before it's too late, and all we can do is watch movies about the ghosts of our landscapes.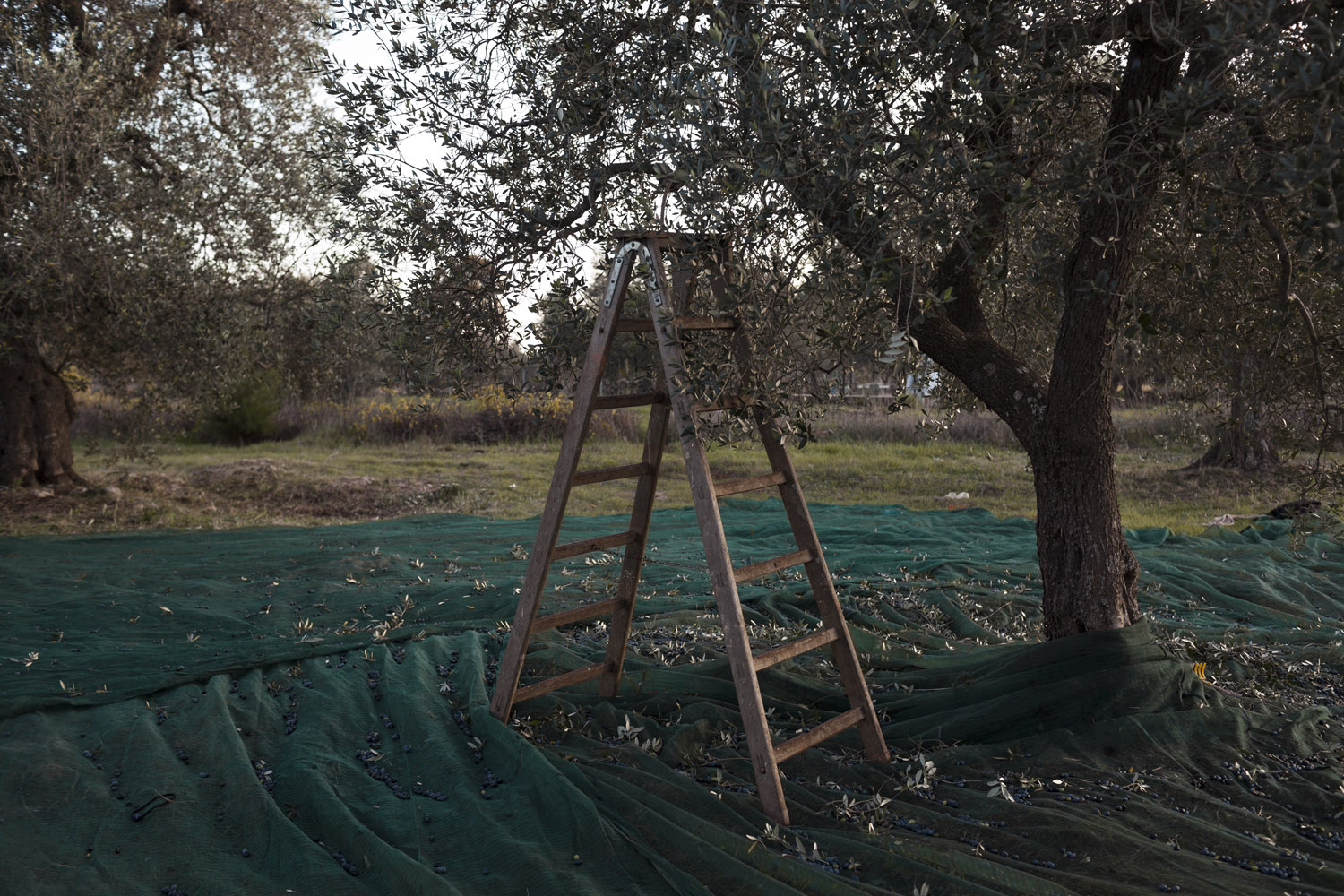 See also:
My ongoing photography project about The olive trees of Puglia in the time of Xylella.
"The ghosts of the landscape" photography series from this summer.
A short film about reforestation in Salento from the Notte Verde di Castiglione d'Otranto.
"Perchè potiamo l'ulivo", a short film from 2019 about the pruning of olive trees and the production of the olive oil you can buy to support this project.
The olive harvest at our farm in Puglia in 2013.
"One day the olive trees began to die", published in Ha'aretz Magazine in 2019.
My photos on Xylella published in Die Zeit in 2019.
My posts on Xylella, olive trees, olive oil and agriculture in my journal.
"Epidemia 01: Gli ulivi di Puglia al tempo della Xylella" on the collettivo epidemia website, from 2019.
"Dopo la Xylella: Il dibattito sul futuro dell'olivicoltura in Puglia", published on the Epidemia magazine.
"Xylella come 'socio-fitopatologia': gli altri mondi abitati dal batterio" and "Problem Setting and Problem Solving in the Case of Olive Quick Decline Syndrome in Apulia, Italy: A Sociological Approach" by Christian Colella.